Power Plate Orientation
You may think that vibration training is a new-fangled invention, but you'd be wrong! Vibration was first explored as a therapy for stimulating healing as far back as Ancient Greek times. A Swiss man by the name of Zander invented whole body vibration machines for physical rehabilitation in the late 1800s, and John Kellogg applied it in his health sanitoriums in the early 1900s. In the late 1990s Power Plate debuted and by the 2000's was debuting in health clubs and athletic teams around the world.
Cover the basics in Power Plate whole body vibration in this free one hour online video.
DISCOVER Power Plate
Visit our education partner's website to enrol for the online Power Plate DISCOVER course.
Learn and experience how Power Plate can be used to prepare faster, perform better and recover quicker, enhancing any exercise typically performed on the ground.
Whether you are an individual user with personal fitness or health goals, a fitness professional, movement practitioner or clinician, our goal is to empower you with the skills, knowledge and confidence to successfully utilize Power Plate as a means to optimize results and enhance quality of life for you and your clients.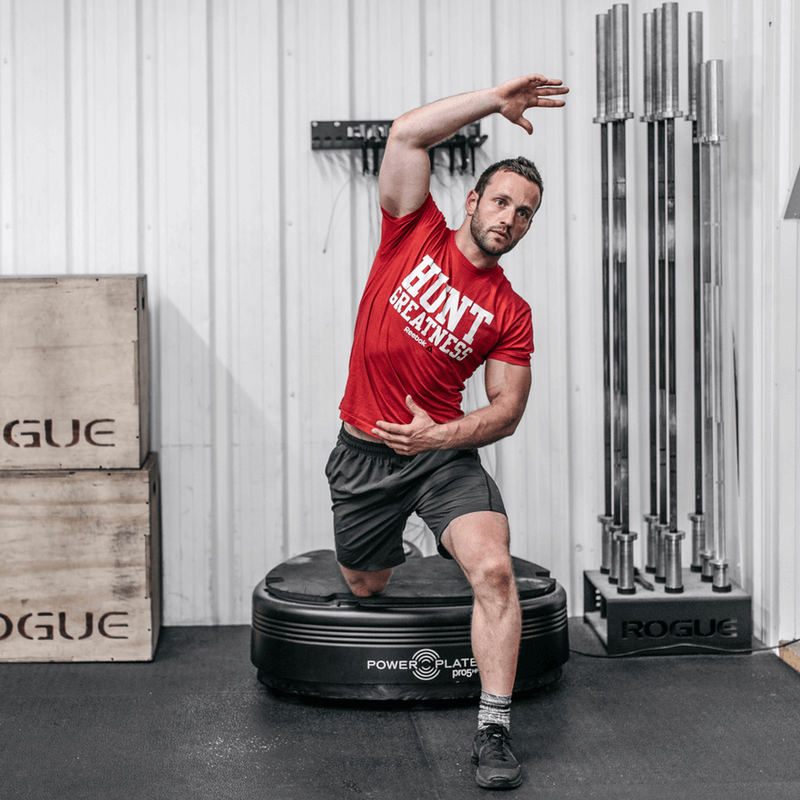 Lead biokineticist at the Cell C Sharks Jimmy Wright
In the video of our rugby series, Lead biokineticist at the Cell C Sharks Jimmy Wright looks at various techniques to assist athletes.
Workouts + Videos
Take a closer look at the benefits of whole body vibration, how you can effectively use your Power Plate, the technology that goes into our products and how others have used Power Plate to help bring their lives into harmony.