Power Plate
Run Injury Free!
Programme
Are you ready to change the way you look at movement forever?
This programme helps you to better understand your body, the demands of running and how to avoid the most common running-related injuries. Through barefoot science, fascial fitness and neuromuscular conditioning, Dr Emily Splichal will show you how to survive the unnatural conditions of today's shod society and optimise your movement patterns. Using barefoot activation exercises, and incorporating Naboso Technology and Personal Power Plate, Run Injury Free! is your go-to programme to ensure years of efficient movement – one step at a time.
of all runners are injured within a given year
of injuries are recurring injuries
experience plantar fasciitis
ABOUT RUN INJURY FREE! PROGRAMME
WHY POWER PLATE and NABOSO TECHNOLOGY?
Both Power Plate and Naboso Technology are based on the science of proprioceptors.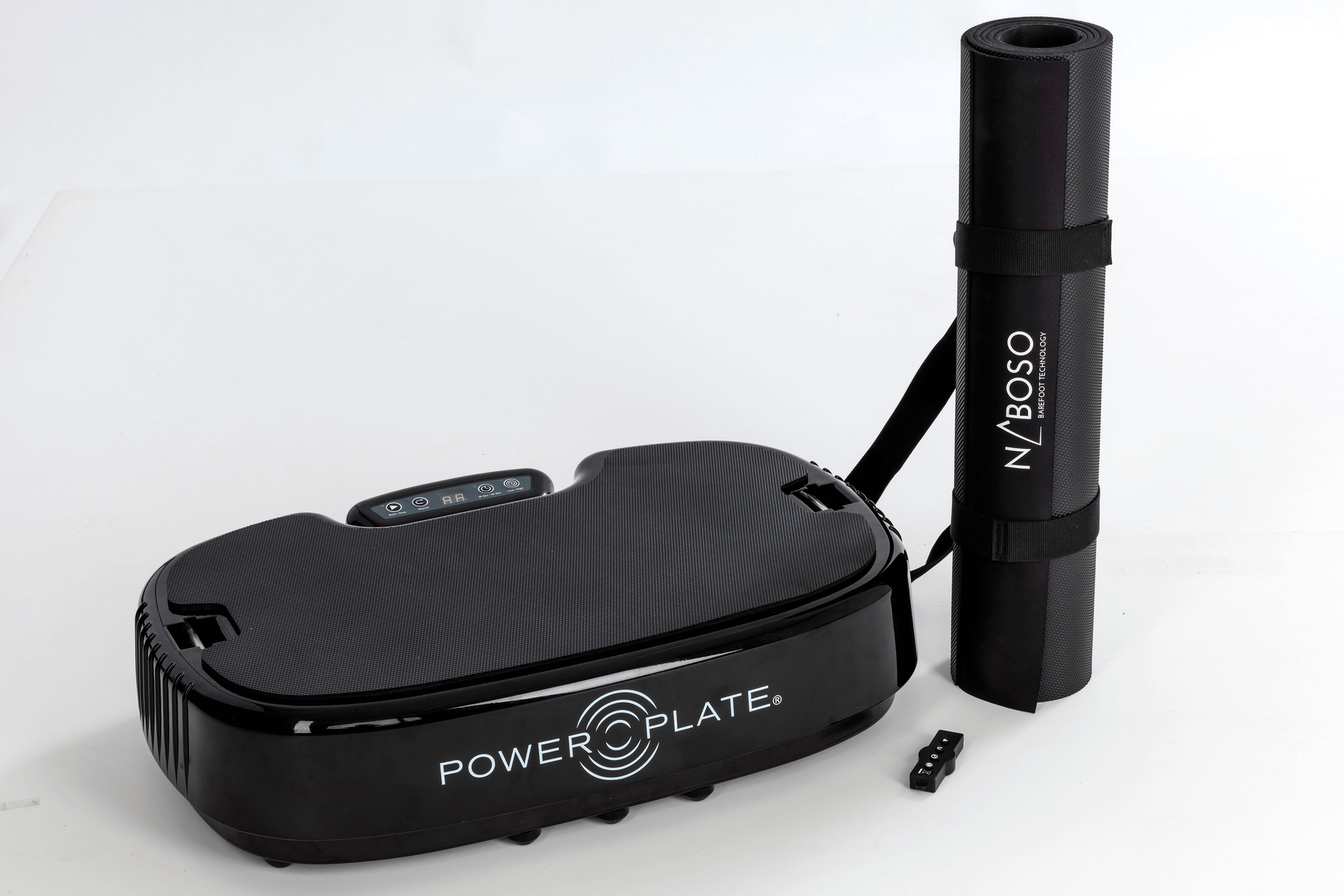 POWER PLATE
Power Plate's harmonic vibration stimulates the small nerve proprioceptors on the ball of the foot, creating an authentic environment to train the body proprioceptively, improving movement efficiency. The unique tri-planar vibrations Power Plate generates mimic a natural, dynamic environment, tapping into the body's natural reflexive response to vibrations.
The baseline of what we focus on in this programme is the foot-to-ground relationship and its translation to functional movement, movement efficiency, and the body's ability to anticipate load impact forces, which are naturally perceived as vibrations. The repetition promotes muscle memory, tapping into reflexive stabilisation and subconscious neuromuscular co-ordination.
NABOSO TECHNOLOGY
Naboso Technology is a small nerve proprioceptive mat which is designed to stimulate the nerves in the feet and hands. Based on surface science and texture research, the texture on the Naboso Mat matches that of the proprioceptive distribution and sensitivity of the feet.
Since the feet are the only contact point between the body and the ground optimising the sensitivity of the feet and foot proprioceptors is key to reducing running-related injuries.
Throughout the Run Injury Free! Programme some of the exercises will be done with the Naboso Mat on the Power Plate machine and others on the Naboso Mat alone.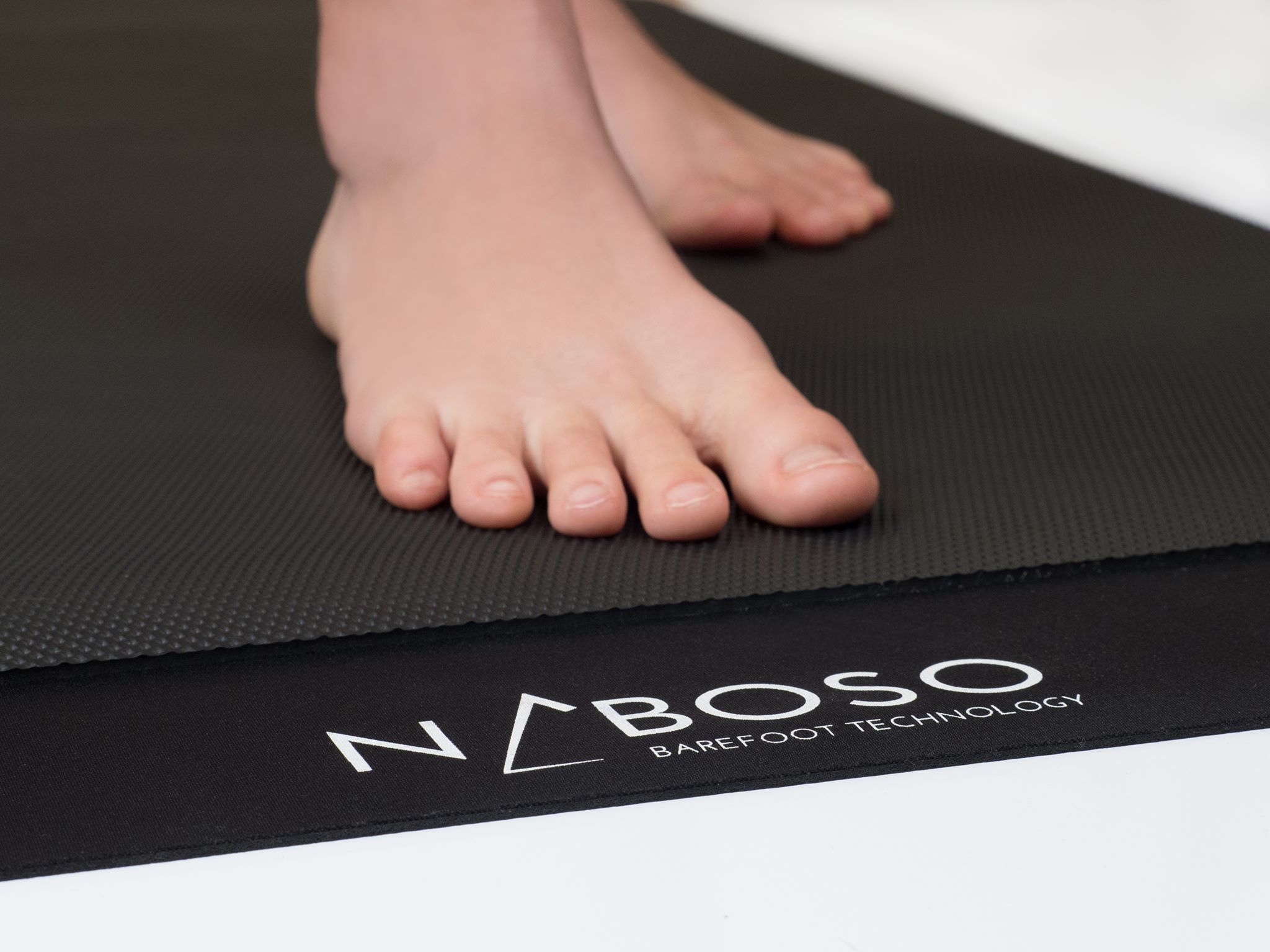 The programme pack includes:
Video-led running conditioning, preparation and recovery programme designed by podiatrist and human movement specialist Dr Emily Splichal
Information on how to get the most out of your Power Plate machine to prevent running injuries
Personal Power Plate & Accessories: Naboso mat, Naboso Power Plate surface, and massage bal

l
Tips to prevent Runners' Knee, Achilles Tendonitis, Plantar Fasciitis, IT Band Syndrome, and Stress Fracture
Tips to prevent Runners' Knee, Achilles Tendonitis, Plantar Fasciitis, IT Band Syndrome, and Stress Fracture
Barefoot Strong book by Dr Emily Splichal
Members-Only Private Facebook group
AVAILABLE FROM
Visit one of these trusted professional affiliate partners for a demonstration session and to make your purchase.
The Institute of Fitness Professionals
57 Sloane St, Bryanston,
Sandton, 2021
011 463 5329
Prime Human Performance Institute
Shop 2 & 3, Moses Mabhida Stadium
44 Isaiah Ntshangase Rd, Durban, 4001
031 940 5556
ARE YOU A TRAINER WANTING TO OFFER RUN INJURY FREE! TRAINING TO YOUR CLIENTS?
Contact us about our education workshops
HEAR WHAT OTHER TRAINERS HAVE TO SAY