Durban – The Prime Human Performance Institute has added the updated Power Plate Pro7 unit to its state-of-the-art sport conditioning, training and injury rehabilitation facility at the Moses Mabhida stadium.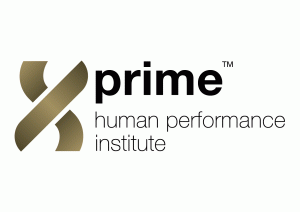 After concluding the partnership with Performance Health Systems to supply the latest Power Plate Pro7 unit and work together on a number of mutually beneficial projects in the coming months, Prime HPI managing director Brendon Goodenough said the addition of the Power Plate upgrade was part of their drive to bring the best technology to their athletes' training and recovery programmes.
"We have advocated the use of Power Plate technology for some time now, and we are excited to have the latest Power Plate upgrade available at Prime," said Goodenough.
"The Power Plate Pro7 effectively allows an athlete to prepare faster, perform better and recover quicker," said Erica Minter of Performance Health Systems.
The vibrations from the new expanded Power Plate platform accelerate motor learning by forcing reflexive subconscious neuromuscular action, triggering involuntary muscle reactions 25 to 50 times per second.
"That does a fantastic job at muscle activation," said Dennis Jackson, Prime HPI director and biokineticist.
"We use it extensively for movement preparation before an athlete goes into a training session.
"That's in line with the latest research that shows that proper movement preparation prior to a session enhances mobility and reduces the risk of injury," said Jackson.
"The Power Plate is excellent at strengthening of specific muscle groups, like quads and hamstrings," said Jackson.
He added that the Power Plate was also a key element used in injury rehabilitation and recovery, as it stimulates circulation for post workout recovery and planned regeneration days.
"It is very useful, particularly where an injury is still too painful to allow full mobility. It allows us to work at strengthening the muscles without risking injury," he said.
The unit is regularly used by elite athletes working with Prime HPI under the KwaZulu-Natal Department of Sport and recreation's Elite Athlete Development Programme.
For more information visit www.eadp.co.za